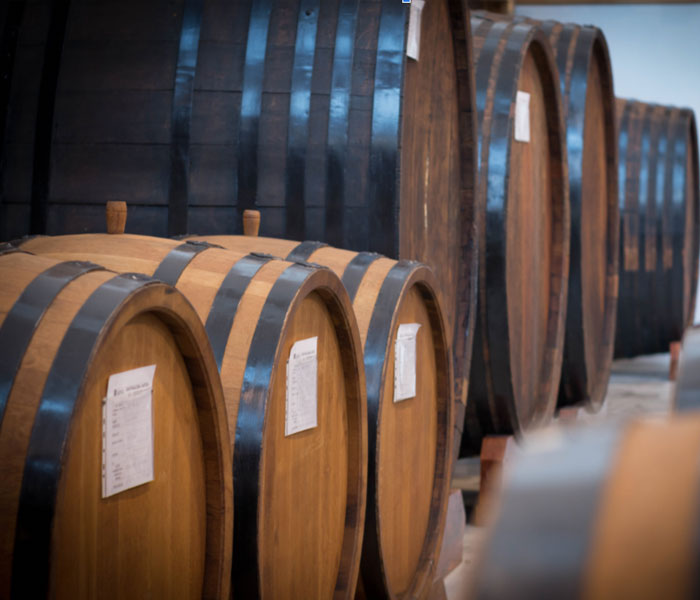 BB Baština 1858
This is a plum brandy-slivovitz of a special character and exceptional quality. It is made from autochthonous varieties of plums Trnovača and Požegača from the area of Tara and Bajina Bašta. BAŠTINA 1858 is a blend of the best distillates of slivovitz, aged at least 6 years in 500 liter oak barrels. Fruity freshness and rich multi-layered aromas is ideal in combination with ripe cheeses, dark chocolate desserts and premium cigars.
Made in a strictly limited series, only 1858 bottles.
About Distillery
BB Klekovača from Bajina Bašta is the oldest existing Serbian distillery. It was founded in 1953, according to the tradition of the agricultural cooperative Bajina Bašta from 1905 and is famous for Klekovača (plum brandy- slivovitz with macerated juniper berries), which is an authentic and traditional brandy-rakija of Bajina Bašta and Tara mountains, where it has been grown for centuries.
Distillery BB produces more than twenty different brandys-rakija. Almost all brandys belong to the premium class, and from January 2018 they started with a continuous series "LIMITED EDITION". Within this, in a strictly limited, even "MICRO" series, they show the top distillates of their distillery masters, new steps and experiments in the production of spirits and unique "GEMS", which are spontaneously formed by aging in different barrels.
Serving suggestion
Choose a wide cognac or a tulip-shaped glass. For complete enjoyment, we recommend a temperature of 20 to 22 c.
Details
Raw material (fruit variety)
Plums; Trnovača 70%, Požegača 30%.
Distillation machine
Traditional copper distiller (double distillation).
Aging
Aged for at least 6 years in 500 liter oak barrels (sessile oak).
Appearance
Crystal clear, dark yellow.
Smell
Wonderful, intense with pronounced lactone and coconut tones.
Taste
Full and rounded, sweetly soft, it gives a warm feeling. The tones are reminiscent of biscuit, chocolate and vanilla.
Don't miss the novelty and the new offerSubscribe to our E-news
Free delivery in Slovenia and certain countries in EU*Delivery time 1-3 working days
Order by phone031 366 797Mon - Sat: 09:00 - 20:00