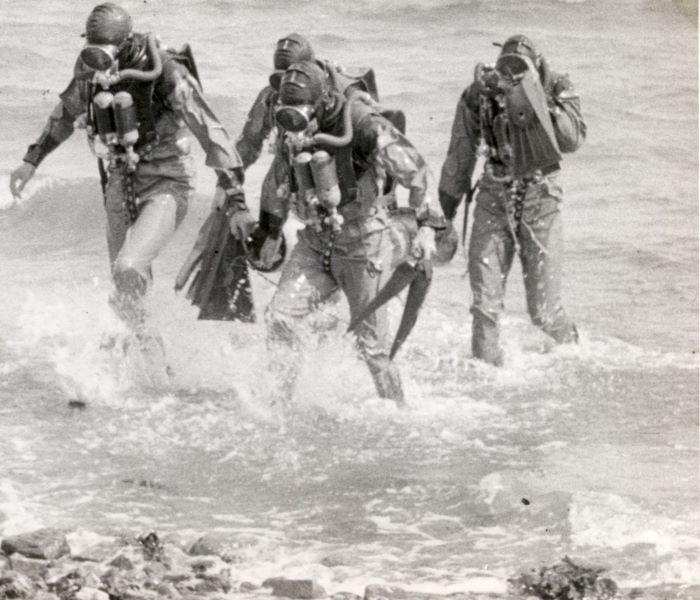 Danish Navy Rum
This exceptional rum, with its broad spectrum of aromas and subtleties of taste, offers a quite unique experience. It is a rum aimed at experienced rum aficionados. A.H. Riise Royal Danish Navy Rum 40% is blended from a variety of rum distillates, which are up to 20 years old. A.H. Riise Royal Danish Navy Rum 40% is created with inspiration from the original recipes for Royal Navy Rum. The recipes were developed by A.H. Riise,and the rum was supplied to the fleet's ships when they docked in the port of Charlotte Amalie in the former Danish West Indies.
Serving suggestion
Serve at room temperature in a classic tulip or rum glass.
Details
Raw material (variety)
Sugar cane molasses.
Distillation machine
Traditional copper distiller (double distillation).
Aging
A blend of rums up to 20 years old.
Appearance
Mahogany.
Smell
A rich, deep nose with liquorice (like old-fashioned cough syrup), orange peel, coconut, papaya, eucalyptus and a twist of mint. A depth, reminiscent of boiled balsamic vinegar, black tea and spiced Christmas cake provide a discreet backdrop for the other notes.
Taste
All the sensations from the nose are repeated in a sweet, round and full-bodied mouthfeel which balances the richness with green notes of eucalyptus and mint, yellow citrus notes and the bitterness of liquorice and balsamic vinegar. Tones gradually fade out with notes of mochaand dark chocolate with orange
Don't miss the novelty and the new offerSubscribe to our E-news
Free delivery in Slovenia and certain countries in EU*Delivery time 1-3 working days
Order by phone031 366 797Mon - Sat: 09:00 - 20:00