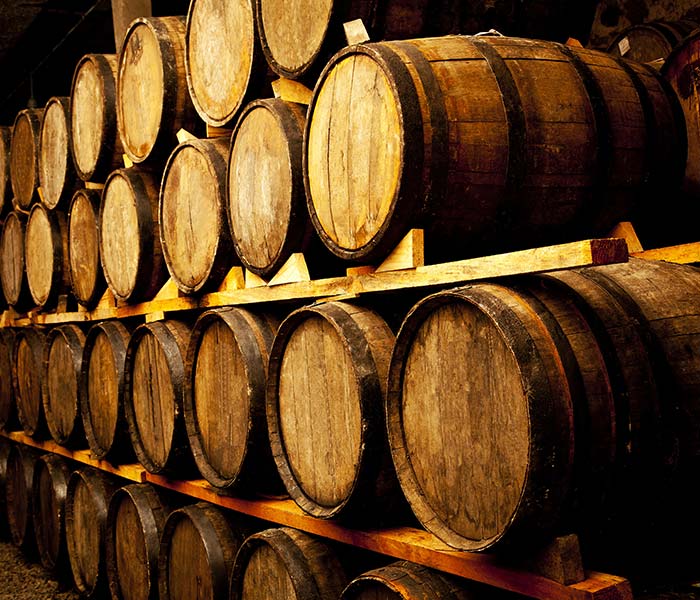 Premijum Kajsija
Premium apricot brandy Bojkovčanka is made from selected fruits of indigenous varieties of apricot. After the double distillation process, the top-quality apricot brandy is poured into oak barrels. The intense color of gold and the pronounced fruity taste of apricot is what will awaken all your senses.
Serving suggestion
Choose a tulip-shaped glass for serving,  we recommend a temperature of 16 c.
Details
Raw material (fruit variety)
Apricot.
Distillation machine
Fractional distiller.
Aging
At least 3 years, in 500 l oak barrels.
Appearance
Crystal clear, golden yellow.
Smell
Wonderful and intense, typical of apricot.
Taste
Full and rounded, very complex.
Awaken your palates
It's time to wake up your little ones and discover the freshness of fruit spirits and complex multi-layered bouquets of aged distillates. Enhance your cocktails with our natural liqueurs, aged graps and organic gin. Whether you are looking for the perfect gift or a special bottle for your home bar, we believe you will find it with us.
Don't miss the novelty and the new offerSubscribe to our E-news
Free delivery in Slovenia and certain countries in EU*Delivery time 1-3 working days
Order by phone031 366 797Mon - Sat: 09:00 - 20:00